3 MBA students who drove a car belonging to Zoom Car met with an accident on Nice Road
Bengaluru: Three Mba were killed and two seriously injured in an accident in Nice Road on Friday morning.
Harsh Shrivastava (24), asylum (24) and Shruti (24) were among the dead. Praveen and Pawit Kohli have been seriously injured and are being treated at a private hospital.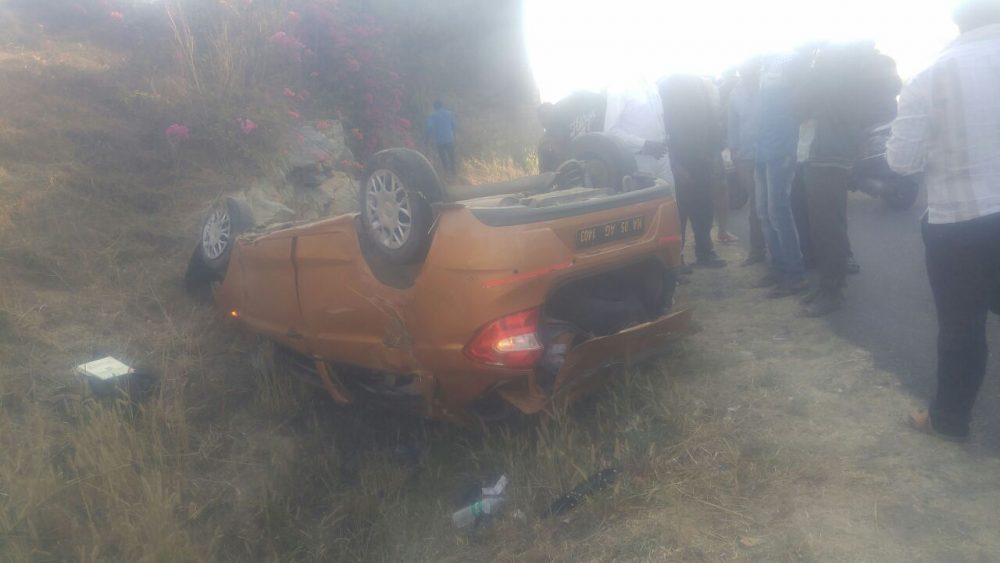 The incident occurred at around 8 am on Nice Road Bridge near Koppaget. This car belongs to Ford Figo from Zoom. The deceased and the injured were from Andhra Kerala and Jharkhand, all of whom were studying MBA at the prestigious Alliance College in the suburbs of Bengaluru. On Thursday, Zoom's car was rented out and the outing was gone. The accident occurred when the car was under control at Nice Road Bridge when it was returning to college today.