Bengaluru is known for its cosmopolitan lifestyle. And that means, there are services and facilities that are nothing short of a fantasy for the middle-class folks. Like shopping malls wherein buying a candy might seem taxing, let alone shopping for a t-shirt. But sometimes we love to show off, and that's when we like to go to an expensive restaurant and throw the hard earned buck around.
Here are those expensive restaurants in Bengaluru where you don't just eat but create a memorable experience, to get your money's worth:
1. Dum Pukht Jolly Nabobs
This place is known for its elegance and aristocratic class not just in the ambiance but also in Kakori Kabab and Biryani that they serve. The Mutton Gosht shouldn't be missed either. Even though they serve mostly Northwest-frontier based dishes known for yummy meat delights, they don't disappoint the vegetarians at all.
Location: ITC Windsor, 25 Windsor Square, Golf Course Road.
Cost: ~Rs. 7000 for two.
2. Le Cirque Signature
Well, the name does make it obvious that they serve some really contemporary French and Italian dishes that are irresistible. The décor and carefully selected menu instantly takes you to the streets of France and leaves you satisfied and amazed. This is the place where one can confidently say – "Surprise Me" to the staff and be pleasantly surprised.
Location: The Leela Palace, 23, Old Airport Road.
Cost: ~Rs. 6000 for two.
3. Grasshopper
When you are looking for the lavish European seven-course meal with a very authentic backdrop, you should head straight to Grasshopper. They are not just your money's worth but also take you on a short yet exquisite euro food trail. This is the perfect place to make that grand proposal and probably get a musician in the background.
Location: 45, Kalena Agrahara, Bannerghatta Road.
Cost: ~Rs. 5000 for two.
4. Alba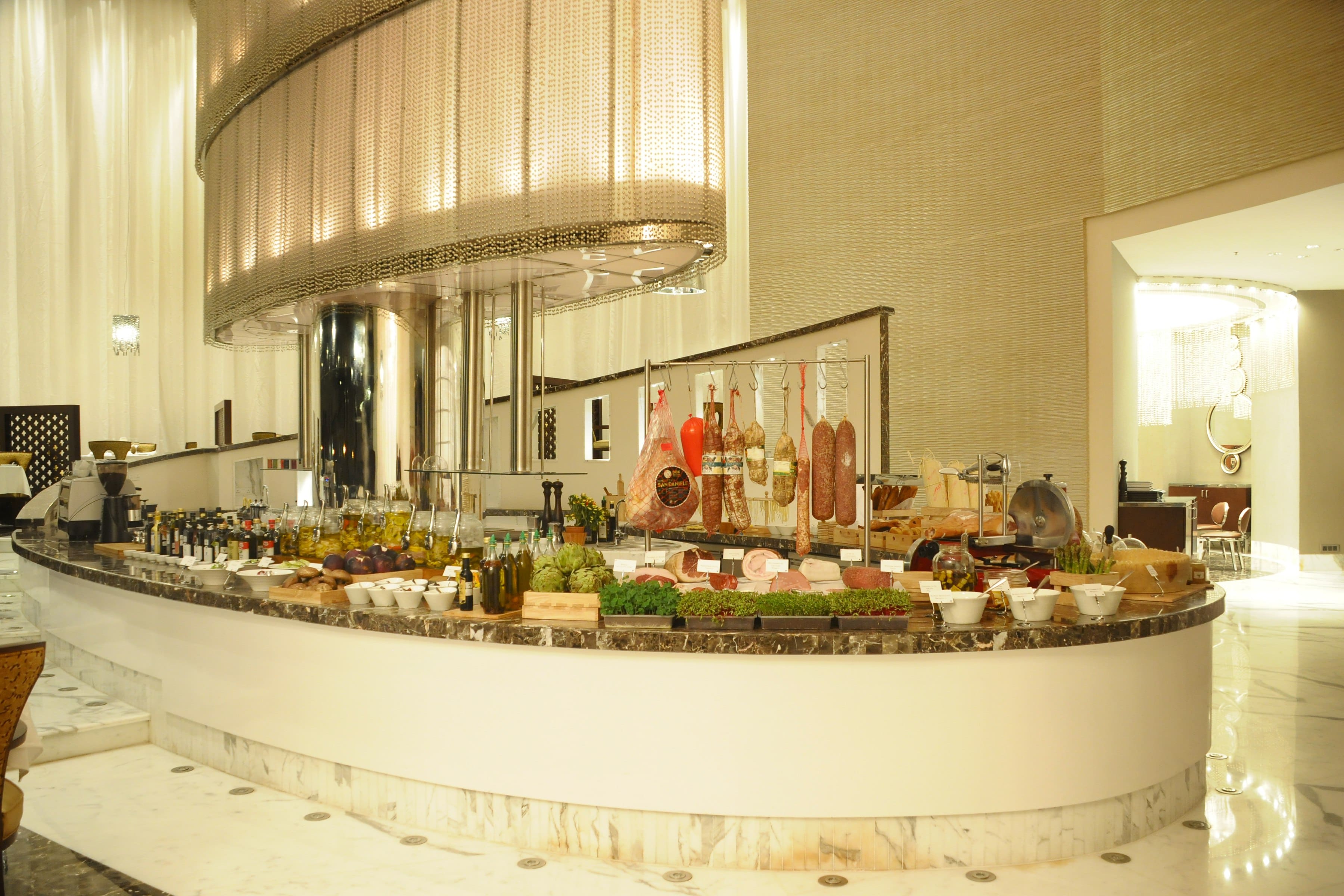 Known for their unique ambiance that will set a perfectly romantic scene for your partner and you. They serve a very authentic Italian cuisine, which leaves one with a lip-smacking experience. Their elegant décor and artistic desserts will make you want to go back for sure.
Location: JW Marriott, 24/1, Vittal Mallya Road, Lavelle Road.
Cost: ~Rs. 4000 for two.
5. Edo Restaurant & Bar
How about some Japanese for a change? This is a must try place for all those who love sushi and want a fine dining experience attached to it. This place is known to have large buffet spread for those who love a good Sunday brunch with a glass of champagne on the side.
Location: ITC Gardenia, 1, Residency Road.
Cost: ~Rs. 4000 for two.
6. Riwaz
Courtesy: zomato.com
Another popular premium dining restaurant that serves some heavenly North West Frontier food is Riwaz. They put in the essence of tradition, as the name suggests, in every meal that is cooked.  They serve some excellent Bhatti Da Kukkad, Shammi Kebab, Sunehari Jhinga one must definitely try.
Location: The Ritz-Carlton, 99, Residency Road.
Cost: ~Rs. 4000 for two.
7. Masala Klub
At this place, you are presented with all the masalas of India. They ensure that you don't miss out on any of the flavors from any of the states or regions of India over a very lavish setting. They have an excellent outdoor seating which relieves you of any other stress you may have.
Location: Taj West End, Race Course Road.
Cost: ~Rs. 4000 for two.
So where would you like to go for your anniversary or grand proposal?