Ayana, a movie by and for IT people
Story on IT engineers who quit job to become a software entrepreneur
Here was a bunch of techies who really wanted to do something different. They spent all their weekends discussing on a subject they wanted to present in front of the audience. Their hard work and passion has now taken a shape in the form of Ayana.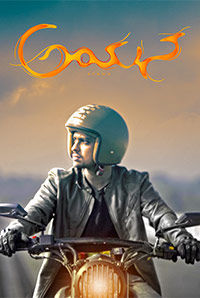 Ayana is a movie, directed by debutant Gangadhar Salimath who calls it a realistic film that revolves around techies who are constantly facing the challenge of balancing their career ambitions with personal commitments.
Deepak Subramanya and Apoorva Soma play the lead roles in Ayana. All new faces including Harsha H S, Nageshree Karkone, Gowtham Shashidhar, Karthik A, Moksha Kushal and Vedashree Rao play other roles. Senior actor Ramesh Bhat is the only experienced artist.

Gangadhar Salimatha said, "Ayana is very much related to the life of IT professionals who are constantly trying to achieve work-life balance. It is based on a true story — the lead actor quit his job to become a software entrepreneur." The movie has been produced under the banner of Dees Films and has music by Shriyansh Sheeram.
Ayana means goal, direction or a good path in terms of one's life journey in Sanskrit. "The movie also reflects the life of people who quit IT jobs and want to become entrepreneurs. The movie focuses on their problems, resistance they face. We have added some drama to make the movie more palatable to the audience," he added.
The team has completed shooting and waiting for a great release. "We have got a positive response for our songs and hope that it will continue after the release of the film. We have sent the film to the censor board for certification," the director said.
The team wants to release the film in each and every centre because Karnataka is an IT hub and every city has IT professionals as they would enjoy the movie.
Source:Bangalore Mirror