BBMP slapping fines on shopkeepers who litter
Bengaluru: It is time for shopkeepers to clean up their act and clear garbage they generate as the BBMP will be behind them slapping fines if they are found flouting rules.
Used plates, plantain leaves, teacups, bowls, cutlery, covers, packaging material, carton boxes, thermocol, and used newspapers are thrown on footpaths and streets after shops close. Garbage generated by shops and restaurants has been making the work of BBMP difficult.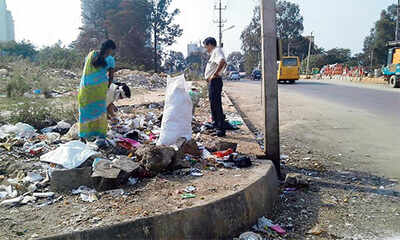 Pourakarmikas are overburdened because of the waste generated by shops. Bulk generators have to hand over the garbage only to impaneled vendors, a BBMP official said.
Joint commissioner for solid wastes, Mr. Randeep, has been uploading pictures of outlets that are flouting rules, on social media platform Twitter. On Monday, he uploaded a picture of a shop that violated the rules and tweeted, "Fine amounts may not be much, but the message that the BBMP acts on violators is clear and strong."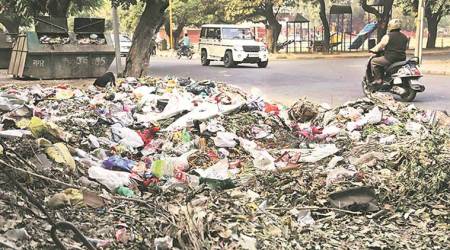 Following this, officials from all eight zones have started slapping fines for littering. "Along with this, we are also fining shops which are found using plastic bags," another BBMP official said.
"Shopkeepers discard their garbage on roads. In areas like Chickpet, Malleswaram, Gandhi Bazaar, Majestic and other areas, where goods come in bulk, shopkeepers discard the waste material on roads and our Pourakarmikas have to clean it up during their morning sweeping routine. Only by slapping fines on the offenders will we be able to control the menace," he said.