Bengaluru to get 1,000 pink autorickshaws in women's safety drive
Bengaluru: Bruhat Bengaluru Mahanagara Palike (BBMP) is set to launch pink autorickshaws in the city by the end of July. These autorickshaws are reserved for women and families.
Keeping women's safety in mind, the BBMP will be launching 1,000 pink autos in Bengaluru. Every pink autorickshaw will have a CCTV camera and a GPS tracking system.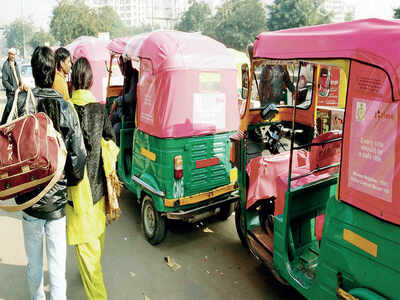 "The initiative is to ensure that women can travel fearlessly in the city. They should be able to travel safely," Nagendra Naik, assistant commissioner of welfare, BBMP, said.
He said, "Once the autorickshaws are ready, we are expecting to tie-up with automobile aggregators like Ola and Uber. It could be any company. There is no specification there." The autos will run on an app-based system.
However, all is not in the pink for the initiative. "The civic body had planned to have women auto drivers in the beginning. But there are no takers. Now we are open to both men and women drivers," Naik said.
When asked about who would monitor the GPS tracking system, he said, "The tracking will be done by the company that will create the app for the pink autos. It could be the automobile aggregator itself."
The autorickshaws are expected to hit the roads by the end of July if the suppliers are finalized.
The concept of pink autorickshaws has been alive in cities like Mumbai, Noida, Surat, and Ghaziabad. Even in these cities, preference was given to female auto drivers, but men drive them too.