BMTC might do away with longest route covering 117km
BENGALURU: A cash-strapped Bangalore Metropolitan Transport Corporation (BMTC) is now thinking of scrapping its longest route: 600. The transport corporation has been operating seven buses on this route, covering 158 stops and spread across 117km in 6-7 hours. The route that begins and ends at Banashankari passes through the ring road and connects places like Silk Board, Electronics City, Attibele, Sarjapur, Tin Factory, Hebbal, and Kengeri.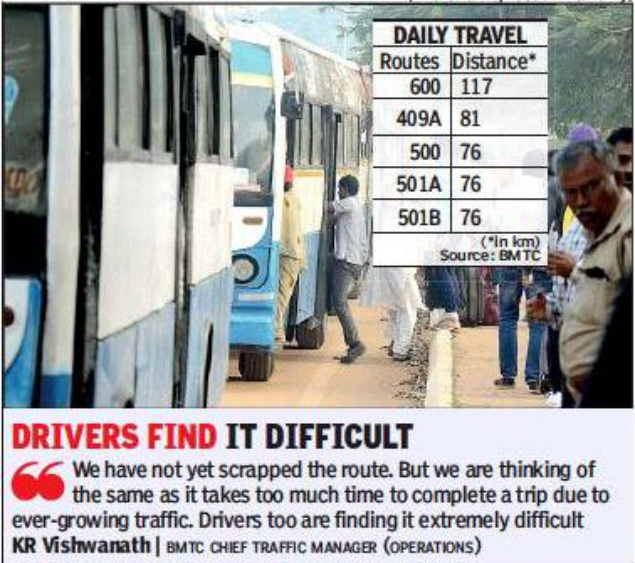 "We have been receiving negative feedback from both staffers and passengers as traveling on this route takes excessive time due to traffic jams. With diesel prices soaring, it's also not financially viable to operate on this route. We will soon take a decision to scrap it," said a senior BMTC official.
The move to do away with route 600 is part of BMTC's route rationalization plan. TOI recently reported about BMTC's move to trim operations on several loss-making routes due to spiraling diesel prices and decreased passenger flow.
Corporation officials said they are operating seven trips on this particular route, but drivers are finding it difficult to complete the schedules on time due to traffic congestions, particularly in places like Silk Board, Electronics City, Tin Factory and Hebbal.
"Travelling on buses along this route is like going for a 'Bangalore darshan'. It does not make sense to operate them during morning hours due to traffic jams. Ideally, night service makes more sense as traffic is thin," said Vivek Krishnan, a bus passenger.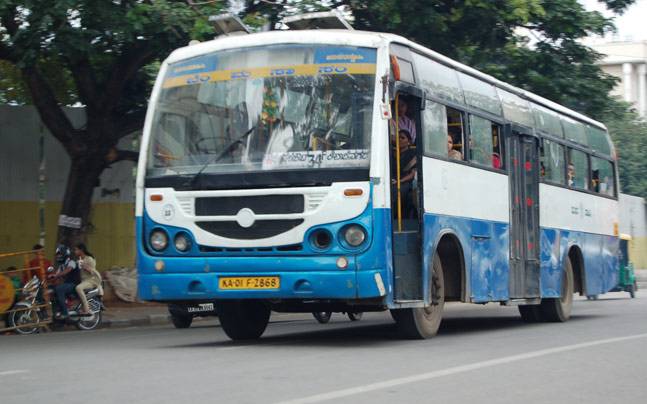 Another BMTC staffer said the time taken to complete a trip on this route has increased drastically due to heavy traffic. "Each trip on the route is supposed to be completed in 5.5-6.5 hours, but now it has increased to over 7 hours because of the many gridlocks. In fact, drivers and conductors refuse to operate on this route as it's time-consuming and they are stressed due to traffic. Some even see it as punishment duty."