5 Shake Shacks In The City That You Must Check Out
Here are a few we love!
What's a great way to get dessert and quench your thirst? A milkshake, that's how! Though sometimes, it's so good that we'd like to savor our shakes a lot longer than sitting in a café allows us to.
Recently, a host of milk shake chains has opened for business across the city with their own spin on milkshakes. From classics flavors to unique hybrids, each brand has its own crowd pleaser.
Keventers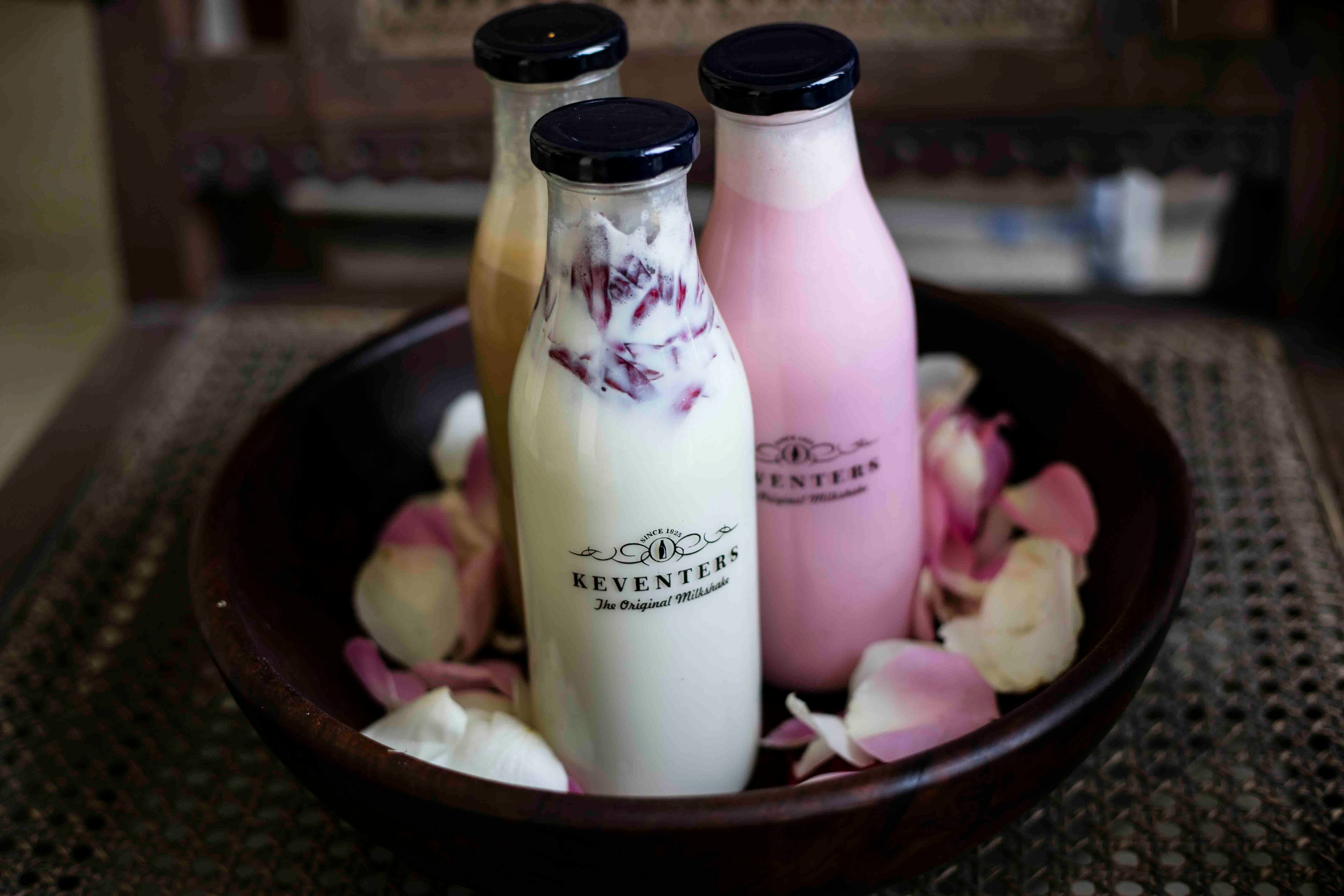 This brand has its beginning in the early 1900's but continues to remain and grow in popularity. With 10 outlets in the city, there's no way you can ever be in search of a milkshake if you need one. You can stick to their classic vanilla, try their Choco Chip Thick Shake if you're in the mood for something heavier. Either way, you get to take their super cool bottle home.
Where: Multiple Outlets
Price For A Shake: Rs 150 onwards
Shake It Off
With an outlet in Jayanagar and Indiranagar, this milkshake parlor also serves a quick bite for those of you who need some grub. They have a 'regulars' selection of shakes with some not-so-regular options like The Mentic with Mentos and Tic-Tacs. If you're feeling more adventurous, they have a Gulab Jamun-flavoured shake. For all you protein powered people, they also have shakes with whey in them!
Where: 4th T Block Jayanagar and HAL Second Stage, Indiranagar
Price For A Shake: Rs 70 onwards
Frozen Bottle
Recently having opened their fourth outlet, this bottle shop (for milkshakes, of course) serves up classics, cocoa heavy, fruit-based and shakes with a modern twist in different sized bottles and jars based on your preferred portion. Satisfy your filter kaapi cravings or try their Chilli Chocolate or Banana Gulkhand to surprise yourself. If none of the options on the menu appeal to you, make your own!
Where: Multiple Outlets
Price For A Shake: Rs 135 onwards
Thick Shake Factory
This shake shop follows the make-your-own-shake format and serves up some rich creamy delights exactly the way you like it on a conveyer belt.  With two outlets in the city, TSF has a variety of flavors, toppings and everything in between, so let your imagination run wild! Chocolate lovers are in luck as all their chocolate based shakes are indulgent. The rest of you can choose from a large number of non-chocolate options.
Where: Brigade Road and Koramangala 7th Block
Price For A Shake: Rs 150 onwards
Drunken Monkey
Aiming to provide shakes, smoothies, and juices to those of you who want to stay (naturally) high all day, the Monkey has a range of protein packed shakes and juices as well. All their shakes have natural ingredients sans artificial flavoring and sugars. Try their seasonal fruit-flavoured shakes or something from their 'confidential' section to be pleasantly surprised.
Where: Multiple Outlets
Price For A Shake: Rs 140 onwards