Digital screens at five bus stations from January
The coming of the Passenger Information System Boards (PISB) to BMTC bus shelters has been excruciatingly slow. After failed talks between the BMTC and BBMP, the recent order by the Chief Secretary of Karnataka, T M Vijay Bhaskar, on the installation of digital PISB's has got things moving. The new year should bring cheer to bus commuters because come January, officials say, the installation of the digital boards will begin. These boards which will display routes, time of arrival and other information essential for passengers, will make daily travel stress-free.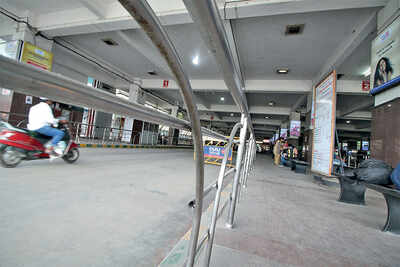 Following the announcement that the BMTC will be installing PISBs at all 2,212 bus shelters in the city, here comes another update. Says IT Director Tanushree Deb Barma, "The first priority to install the display boards will be given to the major bus stations where the highest number of city buses operate. We will first start installing digital screens in Shantinagar, Yeshwanthpur, Kengeri, Shivajinagar and Majestic bus stations and then look at all the other bus stations."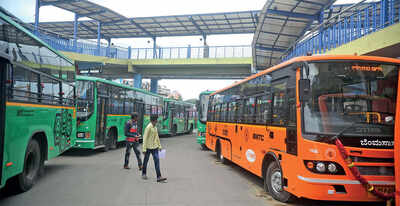 The BMTC will also look into appointing security guards at different bus stations who will secure the screens from any theft. "After installing the screens we do not want it to be stolen. So we will deploy security guards at every station who will look after the screens. As many petty thefts keep taking place, we are taking this step as a precautionary measure," said a BMTC senior official.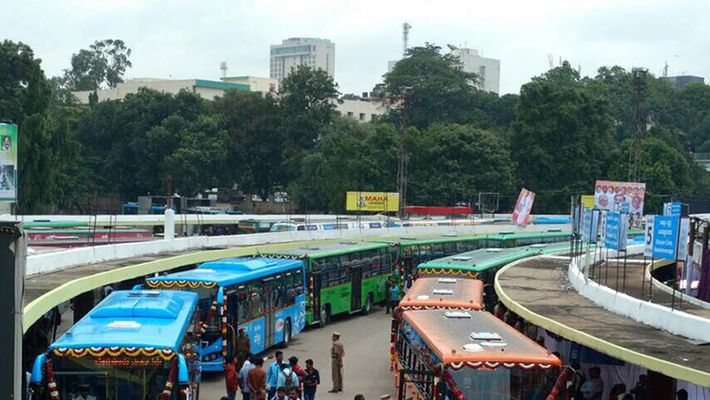 In addition, BMTC is also looking into improving the quality and accuracy of the display, in two languages, English and Kannada.
However, the BMTC has not invested in installing these screens. They have associated with contractors who will install the screens and display their advertisements after the Estimated Time of Arrival (ETA) is displayed. The contractor will pay Rs 4230 per month to the BMTC for each board.