MetroBikes — Rent A Bike At Most Metro Stations In Bengaluru
Using the Bangalore Metro Railway has been more convenient now thanks to MetroBikes, a bike rental company. MetroBike has launched its bike rental service across 36 Metro Stations in Bangalore and each metro station will house between 20-100 bikes including electric two-wheelers and bicycles.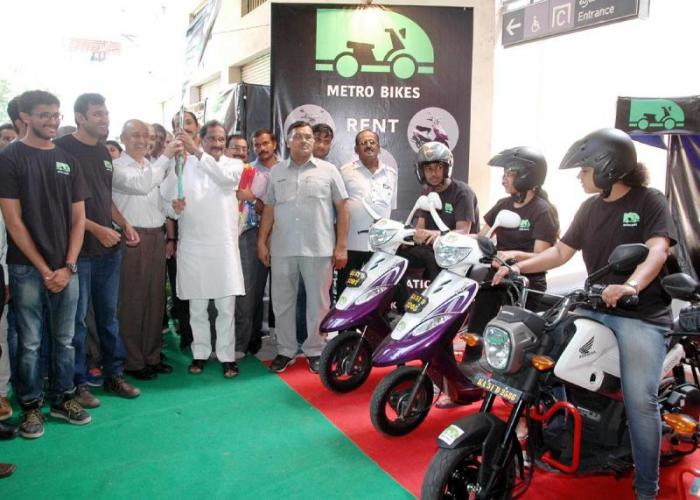 This improves last-mile connectivity for metro users no end, as the users of the bike rental service do not have to come back to the metro station to drop it off. The user can end the trip anywhere in the city. MetroBikes and their two-wheelers are depending heavily on technology and mobile-based banking for this service. The nearest available bike can be located using a smartphone app, and the user can then access the bike using biometrics, Bluetooth or NFC. The bike will start once a one-time-password is entered.
@metro_bikes comes up with this cool idea 😊🙏🏻 Check it out! Metro 🚇 Commuters, this is for you! pic.twitter.com/lwmltU7Vop

— Danish Sait (@DanishSait) February 16, 2018
Once the user stops his/her trip, that particular location becomes a pickup point for the next customer. MetroBikes is charging a reasonable fee of Rs 5 per kilometer and 50 paise per minute of using their bikes, and this is inclusive of fuel.