'Padmavati' row intensifies; Karni Sena threatens to cut Deepika's nose
Brahmins start blood signature campaign against the movie and to submit the letter to CBFC
Mumbai: The row over filmmaker Sanjay Leela Bhansali's "Padmavati" intensified as a Shri Rajput Karni Sena member threatened to chop off actress Deepika Padukone's nose amid a call for "Bharat Bandh" (shutdown) on December 1 when the film is slated for pan-India release.
The Uttar Pradesh government has also said in a letter to the Ministry of Information and Broadcasting to ensure that the prospects of public outrage and unrest over "Padmavati" are considered owing to twisting of historical facts before certification of the film by the Central Board of Film Certification (CBFC).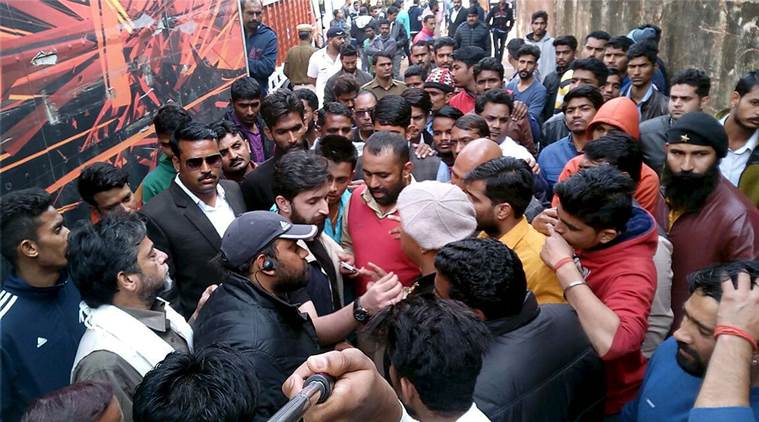 Earlier on Thursday, Shri Rajput Karni Sena member Mahipal Singh Makrana said in a self-made video that "Rajputs never raise a hand on women but if need be, we will do to Deepika what Lakshman did to Shurpanakha".
Shri Rajput Karni Sena chief Lokendra Singh Kalvi also said at a press conference that they will call for a "Bharat bandh" on December 1. He dubbed that Deepika Padukone's statement that "nothing can stop the movie's release" as provocative.
Meanwhile, Sarv Brahmin Mahasabha, a Brahmin community organization, has started a blood signature campaign on Thursday and will send it to the Central Board of Film Certification (CBFC) requesting it to ban the film.
The Deewan of Khawaja Moinuddin Chishti (Khwaja Gareeb Nawaz) Dargha, Deewan Zainul Abedin Ali Khan, has said that opposition to the film is right as it hurts religious sentiments. "The Muslims should support it," he said and requested the Prime Minister to ban the film.
Also, Union Minister Uma Bharti also lashed out at Bhansali and tweeted: "If we are talking about the respect of Padmavati, then it is our moral obligation that we respect every woman. Disrespect of the actress or actor of 'Padmavati' is uncalled for and immoral.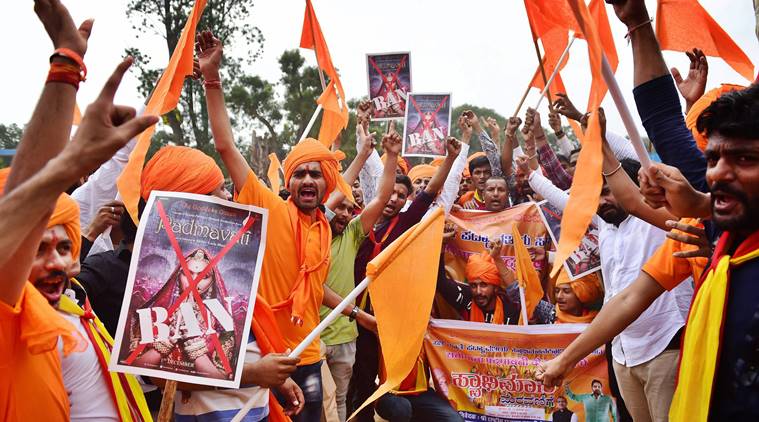 "The director and his associate as the scriptwriter of 'Padmavati' are responsible for its story. They should have taken care of the sentiments and the historical facts," she added.
Various organizations, political parties, and individuals have stood up for the Rajput community and have opposed the release of "Padmavati" over apprehensions that it distorts history in telling the tale of Rajput queen Padmavati.
The Congress party also said on Wednesday that if there are scenes that hurt the sentiments of a particular community then the same need to be reviewed.
"I have not watched the movie as yet, but definitely the CBFC formulated and formed by the BJP-led government has seen it and passed it without cuts. "But any movie that hurts the sentiments of any community… a film is not made to hurt any community," said Congress Spokesperson R.P.N. Singh.
On his behalf, Bhansali has clarified through various platforms that the film doesn't show the Rajput community in a bad light and has been made keeping all religious sentiments in mind.
"Padmavati", which also features Shahid Kapoor and Ranveer Singh, is yet to be certified by CBFC. However, the Rajput community has demanded a special screening of the film for them before it hits the theatres.
While the film is drawing a lot of flak from the political parties, Bhansali is getting unstinted support from the film community.
Source: News karnataka