Tamil Nadu Restaurant Charged A Guy ₹10 Plus Taxes & Parcel Charge For Using The Loo!
You are in the market and desperately need to use the loo. 
What do you do? Walk to the nearest restaurant, right?
A few months ago, cities like Bengaluru made it mandatory for restaurants to allow the use of washrooms to the public. They decided to add a nominal amount for those who want to use the washroom, but what if they added GST to that bill?
That's exactly what this man from Tamil Nadu experienced.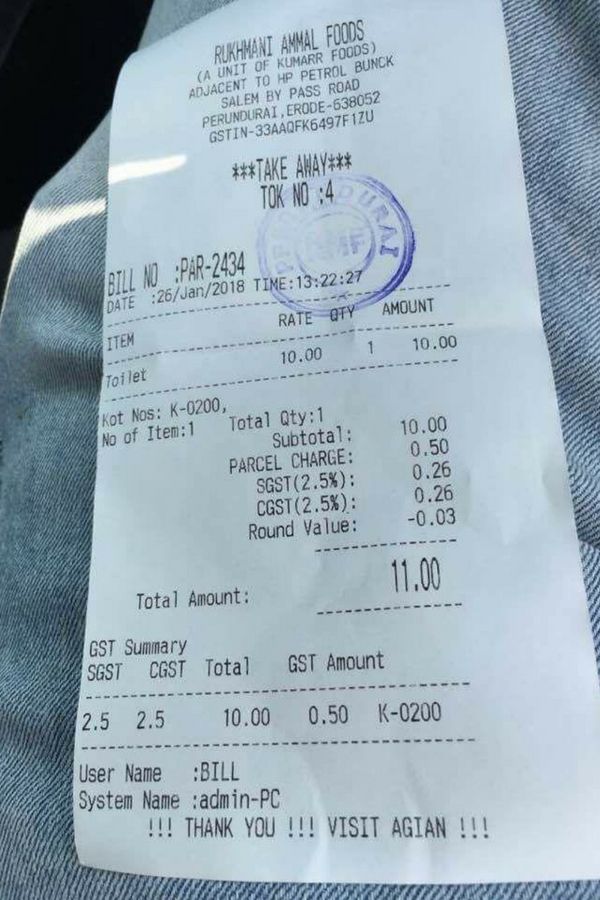 REDDIT
As ridiculous as it may sound, the man was charged Rs 10 for peeing which included GST and 0.50 paise parcel charge!
What is God's name is a parcel charge?
In a country where public urination is a huge problem, if they started adding GST to bills for using a loo, then we're most certainly doomed! Seriously, tax on peeing? Isn't that a bit much?
The man in question shared a picture of the bill which had parcel charge, CGST and SGST applied to the subtotal.
Obviously, Redditors had a lot to contribute to this ridiculous:
#1 Someone was so infuriated, that he suggested filing a PIL. Touche!

#2 Nobody knows what the parcel charge was all about!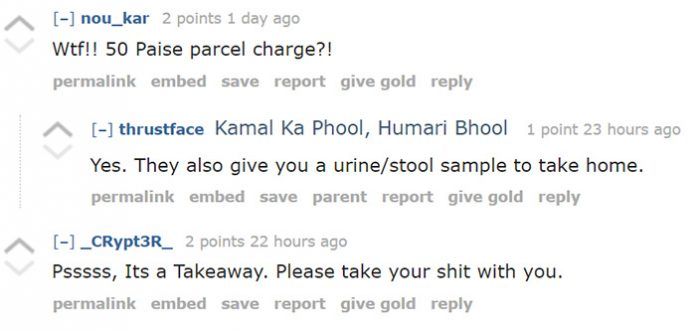 #3 Some questioned the worth of the loo.

#4 Some introduced the Swachch Bharat angle.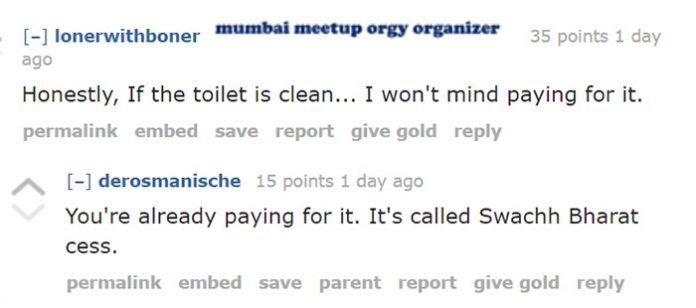 Either way, GST for using a loo? #OnlyHappensInIndia.