The Top 10 Things to Do For Free in Bengaluru
Though Bengaluru is not the cheapest of cities in India in which to live, the Silicon Valley of India does have plenty of fun activities on offer that won't cost you a single rupee. Here are the top ten things to do for free when in the Garden City of India.
For the religious and spiritual lovers among you, make like a local and visit the temples and spiritual spots. Bengaluru has a repertoire of stunning spiritual places and temples that remind visitors of the city's rich history, culture, tradition, and art. Perhaps the most popular temple in all of Bengaluru is the 16th century Nandi Temple. Built-in Dravidian architectural style,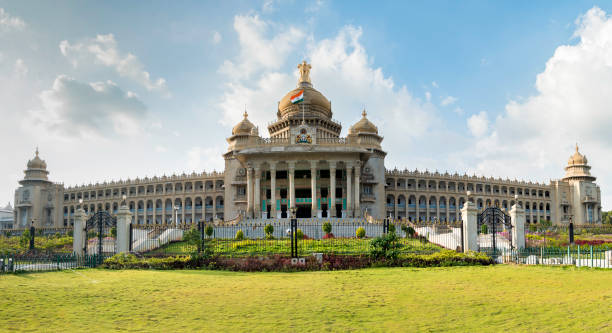 the Nandi Temple houses a 4.6 meters tall and 6.1 meters long gigantic monolithic bull that is created from single granite rock. Another popular temple is the ISKCON temple, which is dedicated to Lord Krishna and is known for its stunning ancient and contemporary architectural styles. Other must-visit temples include Banashankari temple, Sri Someshwara Swami temple, Saint Mary's Basilica, Saint Mark's Cathedral and more.
Be one with nature at the parks and green spaces
The moniker 'Garden City of India' is befitting to Bengaluru as numerous parks and green spaces punctuate the city. In the midst of all the urban chaos, these green spaces are a perfect respite for those yearning for tranquility and quietude. Some of the beautiful parks where you can take a break from the bustle and reconnect with nature without costing a dime include M.N. Krishna Rao Park, Bugle Rock Garden, and Cubbon Park.
Marvel at the street art on the walls
The streets of Bengaluru are rife with gorgeous works of art. From witty thoughts to portraits showcasing freedom from hierarchy, to work depicting the quirks of the city and its lovely people, to artworks highlighting the social as well as local problems, like potholes, underdeveloped areas – there are striking murals and realistic artwork to be found everywhere across the city.
Anyone who loves the medium will be astonished by the creativity and diversity of ideas on display. Specific locations where you can find some beautiful, eye-catching street art include 6th and 7th Cross of Malleshwaram, 1st A Cross Road in Koramangala, Indiranagar, St Mark's Road, MG Road, and RT Nagar. So, take a stroll through the streets of the city and get the much-needed visual inspiration for free; plus they make for cool Instagram-worthy backdrops!
Mingle with the pups at dog shelters
Dog lovers rejoice! There are several dog shelters scattered across the city that allows you to spend time petting the four-legged pals, for free. Some of these shelters include Maruthy Dog Shelter, Charlie's Animal Rescue Center and CUPA Second Chance Adoption Center. These centers are open to pet lovers for free (generally on weekends). And if this isn't enough, you can volunteer for a day or more at the shelter to feed, play and groom them!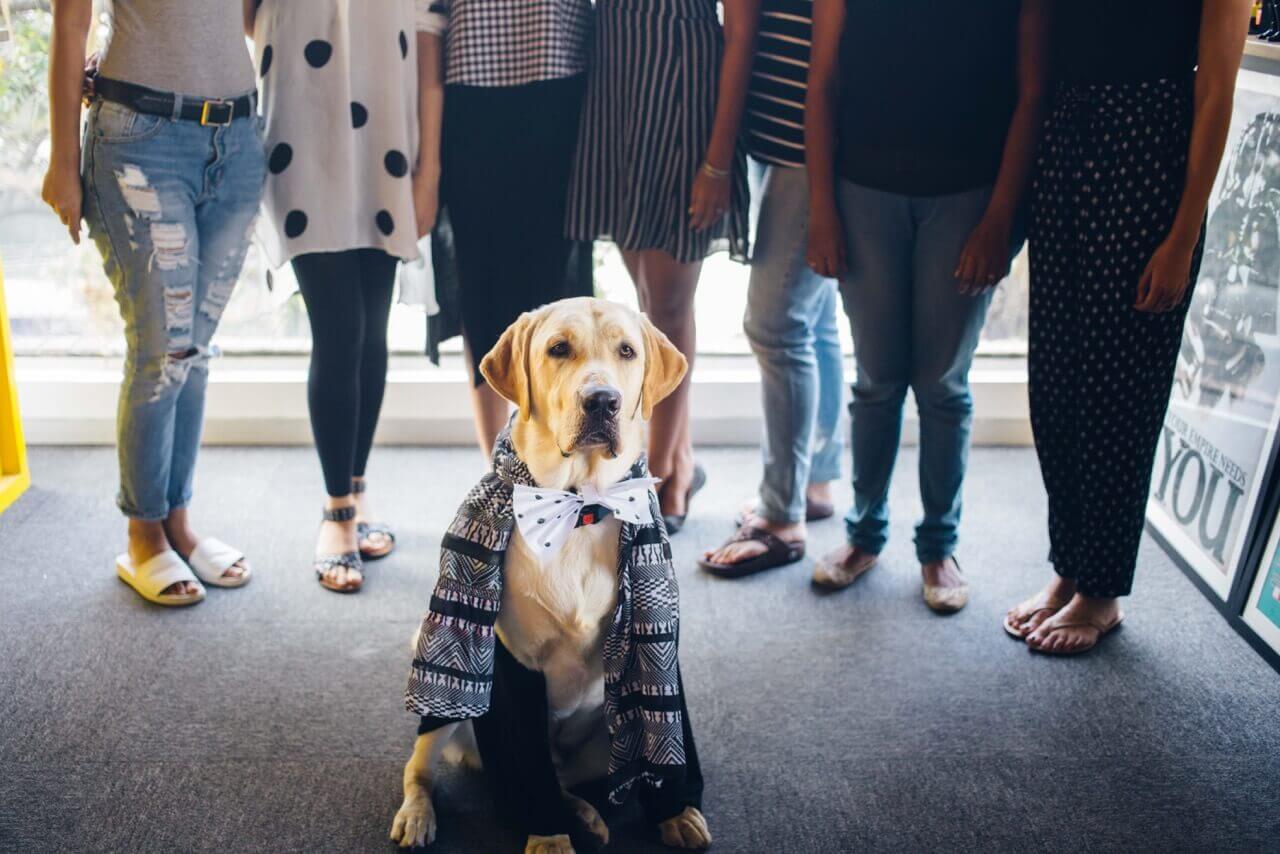 Maruthy Dog Shelter, Survey 185, Next to Thai Mane, Kodathi Village, Sarjapur Main Road, Bengaluru, Karnataka, India. +91 096633 84826
Charlie's Animal Rescue Center, Survey No. 124/1 Mittaganahalli Cross, Kogilu, Near Reva College, Yelahanka, Bengaluru, Karnataka, India. +91 094839 11110
CUPA Second Chance Adoption Center, 16/2B Roopena Agrahara, Madiwala, Bengaluru, Karnataka, India. +91 080 2294 7317
Hit up the Rangoli Metro Art Center
The Rangoli Metro Art Center adds to the city's cultural landscape and is free to boot. It has activities that cater to music lovers, culture vultures, and art aficionados alike. You can enjoy jam sessions, plays, classic dance recitals and more. Plus, the center consists of three art galleries with a wealth of riveting collections. Make sure to explore every nook and cranny. If traveling with little ones worry not, as there is also a children's recreation area with plenty for them to do.
Rangoli Metro Art Center, Beside MG Road Metro Station, Mahatma Gandhi Road, Shivaji Nagar, Bengaluru, Karnataka, India. +91 080 2296 9265
Monday to Sunday :10:00am-7:30pm
Explore the colorful markets
One of the best ways of immersing yourself in the local culture without spending a penny is by hitting up one of the city's many markets. The most vibrant and colorful of all is the Gandhi Bazaar where every day the sounds of cheerful banter and haggling, along with the beautiful sights of people from all walks of life fill the marketplace. Another must-visit market includes the City Market, which is the biggest street market in Bengaluru; Kitsch Mandi and Sunday Soul Sante. Take a stroll around these markets, soak up the local, bustling atmosphere and snap some Instagram-worthy shots. After all, looking is free!
Join a book launch or reading session at Atta Galatta
If you're a book lover, Atta Galatta should be an essential stop. Housing more than 10,000 titles in Kannada, English, Bengali and several other languages, this bookstore is a book connoisseurs haven. It's a comforting space where you can sit down and read your book accompanied by coffee.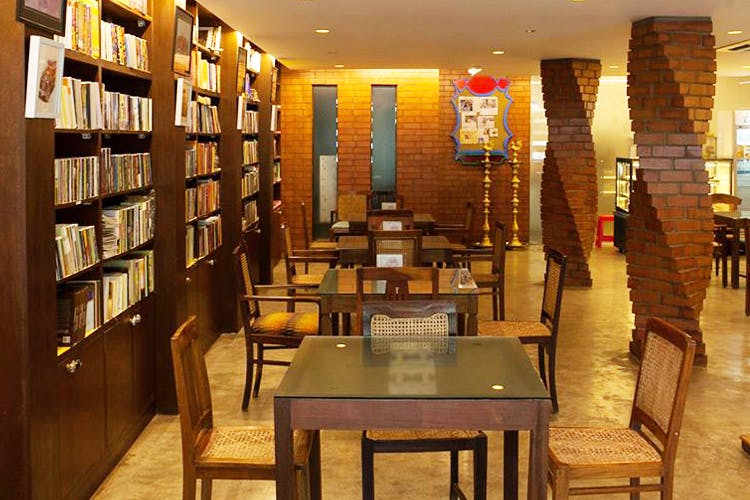 There are plenty of events held here, such as book launches, book readings, poetry sessions, etc. As a bonus, you can attend them for free too. Check their calendar to see when they offer free entry.
Atta Galatta, 134, KHB Colony, 5th Block, Koramangala, Bengaluru, Karnataka, India. +91 096325 10126
Tuesday to Sunday: 11:00am-8:00pm
Catch a free French flick at Alliance Française De Bengaluru
Free screenings of the latest French movies and documentaries are held on the second Wednesdays and fourth Thursdays of every month at Alliance Française De Bengaluru. If you're a movie buff, you're in for a treat here! For more details, check the website.
Alliance Française De Bengaluru, 108, Thimmaiah Road, Opposite U.N. I Building, Vasant Nagar, Bengaluru, Karnataka, India. +91 080 4080 8181
Monday to Friday: 9:00am-7:00pm, Saturday: 9:30am-4:30pm
Enjoy a Ladies Night Specials
The 'Pub Capital of India' has one night in a week dedicated to the ladies, where you can score some free drinks with a side of hopping music.
So grab your girl squad and jazz it up at the nightclubs and bars offering Ladies Nights Specials. Some noteworthy ones include Cirrus (Wednesday: 7pm-11pm), Loveshack (Wednesday: 8:30pm-10:30pm), I bar (Thursday: 6pm-10:30pm), Big Pitcher (Wednesday: 6pm-10pm), Ice Bar (Friday: 8pm onwards) and Pebble (Tuesday: 8pm-10:30pm).
Attend free events
Bengaluru host an array of events of which you can be a part, for virtually zilch.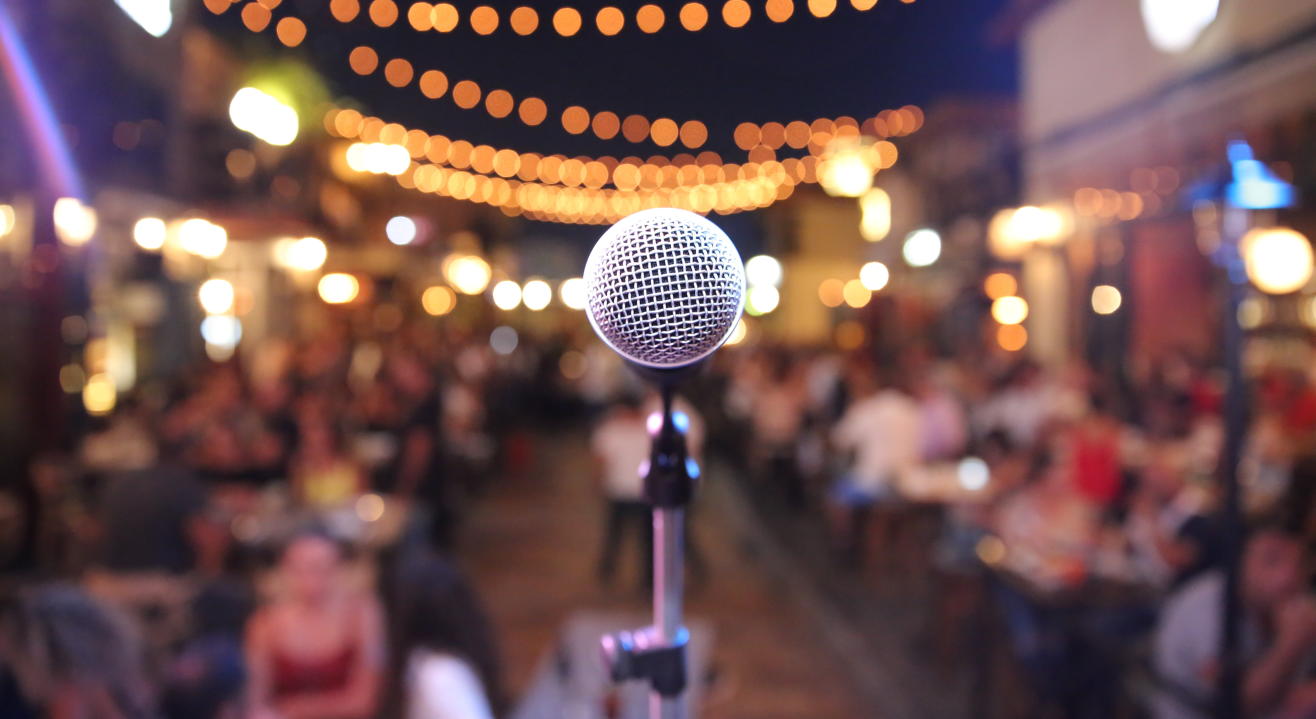 From music and dance to art, culture, adventure, and food, there are events for everyone. You can sign up for them online.