Trailer of documentary on Shaheed Tipu sultan launched by sahebzada Syed Mansoor Ali, A 7th generation descendant of Tipu Sultan
The story of Shaheed Tipu sultan ,who is popularly known as Tiger of Mysore ,will soon be seen on big screen .Noted filmmaker Shadab Siddiqui is coming out with a documentary ,aiming to showcase his legacy as a the first freedom fighter ,great ruler & administration ,pioneer in Missile technology and unparalleled swordsman who instilled fear in the hearts of his enemies . Tipu sultan ,the eldest son of Hyder Ali was the ruler of Kingdom of Mysore from 1782 -1799.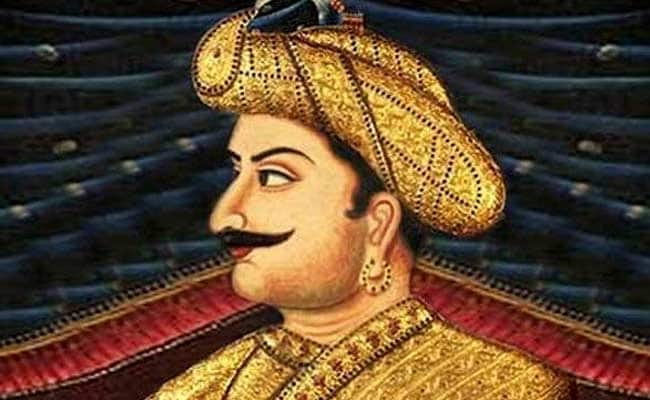 Tipu introduced new coinage, a new lunisolar calendar and a new land revenue system. He started the growth of the silk industry in Mysore.He played a major role in building a navy in Mysore consisting of 20 battleships of 72 cannons and 20 frigates of 62 cannons.He also set up his own manufacture of bronze cannons, ammunition and muskets to "Make in Mysore".Tipu Sultan was a great soldier and saved the South India from British invasions for a long time. He learnt military strategies from the French.
He was the only Indian ruler who understood the dangers the British posed to India, and fought four wars to oust them from India – in that sense he could be called the first freedom fighter in the subcontinent.He bravely fought against the British who called him Tipoo saheb .Tipu was not an outside invader – he was a son of the soil, the third generation of his family to be born in south India.Tipu's chief minister Purnaiya, was a Hindu, as were several prominent nobles at his court.Tipu was a generous patron of several Hindu temples, including the Sri Ranganatha temple near his main palace at Srirangapattana, and the Sringeri Math, whose swami he respected and called Jagadguru.
Tipu used to say it was better to live for one days like a tiger than live like a jackal for hundred years. He had a special reverence for tigers and had made tiger his state symbol. In the Fourth Anglo-Mysore War, the forces of the British East India Company were supported by the Nizam of Hyderabad. They defeated Tipu, and he was killed on 4 May 1799 while defending his fort of Srirangapatna.
Tipu Sultan was one of the first Indian kings to be killed on the battlefield while defending his Kingdom against the Colonial British. Tipu has been recognized as a freedom fighter by the Government of Karnataka and has been treated as one of the national heroes. The movie titled 'Shaheed Tipu sultan ' is directed by Shadab Siddiqui famous for his documentary "Where is Najeeb" and has narration by Sahebzade Syed Mansoor Ali,who are seventh descendant of Tipu Sultan .According to source Nida Kausar, a Bengaluru based fashion designer  is designing Costumes and taking care of administration work. This documentary This movie has captured the grandeur of Tipu Sultan's rule and his bravery ,aims to spread his legacy among the younger generations .
Watch Trailer :