Two d'ead as truck f'alls off Yeshwantpur flyover
A 38-year-old driver and his assistant were k'illed when the truck he drove lost control and fe'll from the Yeshwantpur flyover in the early hours of Sunday.
Co-driver Srinivasa Rao (23) d'ied instantly, while the driver K G Kenchegowda — severely in'jured in the ac'cident — d'ied in hospital in the evening. Both the bodies were shifted to the MS Ramaiah Hospital for the a'utopsy. The duo hailed from Hosur and was staying in the city.
The men were driving the truck containing mushrooms from Pune. The Yeshwantpur traffic police said Kenchegowda lo'st control of the vehicle while negotiating a sharp bend on the flyover and the vehicle s'mashed through the side wall and fe'll to the ground at 5.45 am.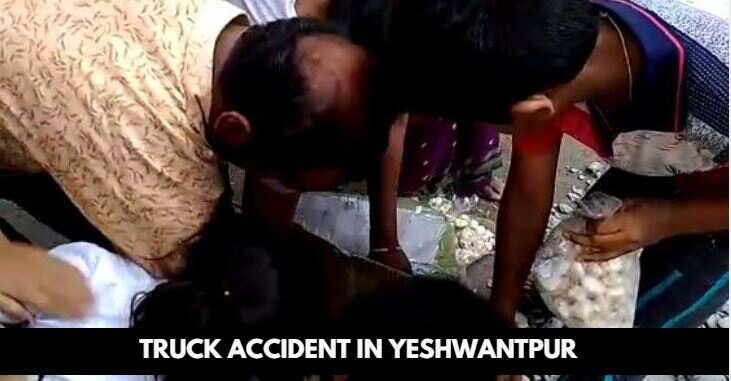 Though an autorickshaw stand exists at the Yeshwantpur junction where the truck f'ell, no vehicle was present in the early morning hours. The police fear the cr'ash would have left multiple casualties if the truck had fa'llen during the rush hours. While the police busied themselves with lifting the truck, passersby grabbed fresh mushrooms from the container.
Not the first ac'cident
The sharp turn on the flyover has caused several ac'cidents in recent times, prompting senior police officials to urge the Bruhat Bengaluru Mahanagara Palike (BBMP) to work on a solution, though laying speed bumps on a flyover may not be feasible.
The police booked have Kenchegowda for rash and negligent driving and are further probing the case.
On November 17, 2017, a truck ferrying chicken fe'll from the flyover, leaving the driver and his assistant in'jured and thousands of chicken cr'ushed.