Husband from hell: The man who married and swindled several women in South India
On his Facebook page, Jawahar Shukra – alias Jawahar Balakumar – calls himself a 'serial entrepreneur'. But the women whom he's cheated and swindled over the past four years describe him as a serial abuser, serial 'husband', and a serial absconder.
In March this year, Jawahar Shukra was arrested by Andhra police, and the 32-year-old is currently lodged in the Vishakhapatnam Central Jail, for sexual assault, criminal intimidation, cheating, and dishonestly inducing delivery of property. The IPC sections barely cover the astounding nature of his crimes however. For at least four years now, he has been allegedly meeting women on matrimonial sites, marrying them, getting them to give him large sums of money, sexually exploiting them, and then absconding – only to rinse and repeat with another woman.
One of his recent victims is Anu (name changed), a 29-year-old bank employee from Andhra Pradesh who met him on Bharat Matrimony in August 2018. According to Anu, Jawahar told her that he wanted to marry her and allegedly borrowed around Rs 18 lakh from her, citing a variety of reasons – from potential business investments to severe illness. As Jawahar's stories slowly became suspiciously grandiose, Anu started to inquire about him. She eventually discovered that not only was Jawahar allegedly married multiple times already but had also exploited and swindled many more women, each time with a similar modus operandi.
Cheated and abandoned in Chennai
The earliest case of Jawahar's manipulation that Anu could trace was to May of 2015 – when he married a woman called Mamata (name changed) in Chennai.
Mamata had registered a complaint with the Chennai police in June 2017 against 'Jawagar Balakumar'. we have a copy of this complaint that explains how she got married to Jawahar against her parents' wishes and was later verbally and physically abused by him when she questioned why they were living in a hotel room instead of a house.
Jawahar allegedly told Mamata that he owned a chain of hotels and restaurants in Chennai in the name of Jawahar Shukra Groups, and claimed that since he was facing troubles in his business, he could not get them a house. He then began to insist that Mamata bring money from her mother, allegedly physically abusing her when she refused, and insisting he would return the money within a month. Mamata was allegedly forced to bring Rs 6.5 lakh in cash, and jewelry worth more than Rs 3 lakh from her mother.
When they eventually moved to a flat, Mamata found out that he was involved with many other women, and had cheated many people in the name of business investments. Whenever Mamata questioned his actions, he allegedly physically abused her and threatened to harm her family.
The couple moved to Salem where the alleged abuse and dowry demands continued. When Mamata found out that she was pregnant, he allegedly forced her to take pills to induce an abortion.
In August 2016, Jawahar told Mamata he had a business meeting in Bengaluru – and went absconding. At first, he told her he was having problems with his business and his return would be delayed. He then blocked her on Facebook, WhatsApp, and other communication platforms. When Mamata tried to contact him after giving birth to their child in February 2017, she found out that he had married another woman called Parvathi (name changed) in Hyderabad in November 2016.
The Hyderabad hoodwink
TNM has accessed a complaint filed by Parvathi with the Alwal police in May 2017, against 'Chilukuri Jawahar Balakumar', alleging physical abuse, cheating, concealment of his former marriage, and remarrying.
According to Parvathi's complaint, Jawahar met her on Telugu Matrimony and got married in November 2016. He stayed in a hotel in Hyderabad and visited Parvathi's house every day until they were engaged, preventing her family from doing a background check on him. Parvathi alleges that after their wedding, Jawahar and his parents harassed her and her family for dowry, in spite of having taken Rs 10 lakh in cash and 20 tolas of gold at the time of the wedding.
Just like with Mamata – Jawahar had told Parvathi that he owned Jawahar Shukra group of hotels and restaurants across Tamil Nadu and Karnataka, and his parents and brother allegedly went along with the lie. Similar to Mamata's account, Parvathi also alleges that he insisted that they stay in hotels, was involved with several other women, and abused her when she questioned any of his actions. Once he realized he was not going to be able to extract any more money from her, he again left on an indefinite 'business trip', never to return.
On Parvathi's complaint, Jawahar was arrested – but only briefly. He was let out on bail and absconded once again. And by then, he had his next victim lined up – Swati (name changed), his junior from school.
Betrayal in Bengaluru
Swati, who lives in Bengaluru, spoke to TNM and had a similar story to share about Jawahar.
Jawahar met Swati, his junior from school, in August 2016 on Facebook. "I had seen him in school but had never spoken to him. We exchanged numbers, and he would often come to my home in Bengaluru, saying he was on his way to important business meetings. He said he wanted to marry me, sometime in mid-2017, and sexually exploited me, saying we were almost married," alleges Swati.
Claiming to be from a very well-to-do family, Jawahar told Swati that if his family were to agree to their marriage, her father should invest in his hotels as a partner. Swati says that Jawahar forced her father to quit his job, and took Rs 6 lakh from him. When Swati's father started to work for Jawahar's hotels near Majestic and Ulsoor in early 2018, he slowly began to see through Jawahar's deception. By then, it was already too late.
"My father found out that Jawahar never paid staff salaries and other expenses like groceries, and had only paid a partial advance amount for the renting the properties. By the time people started to press him for money, Jawahar disappeared again," says Swati.
This was February 2018. By August the same year, Jawahar zeroed in on his next target – the woman who finally managed to get him into prison: Anu.
Arrested in Andhra
Anu met Jawahar on Bharat Matrimony in August 2018. "After talking over the phone for a while, Jawahar and I decided to meet in person in Rajahmundry," Anu tells TNM.
Later that month, Anu says that Jawahar took her to Srinagar in August 2018, pretending that his 'sister' and her fiance would be accompanying them on a business trip. When they reached, she realized it was just the two of them. At the hotel, Jawahar allegedly made sexual advances, and when she refused, he emotionally manipulated her. Anu left Srinagar immediately after the incident, only to find out later that she was pregnant. Meanwhile, Jawahar kept demanding money from her to invest in a resort in Thotlakonda, threatening to kill himself if he could not find enough money.
"I met him again in Vishakhapatnam in October 2018. He was staying at a hotel. I asked him to return my money, but he just asked me for more money so he could buy a house for both of us. He then sexually assaulted me brutally and left the hotel in a hurry. I had a miscarriage after the incident," alleges Anu. "There are a lot of cases registered against him. He never turns up for the court summons. He keeps traveling to different cities and stays in hotels, so the people he has cheated cannot trace him easily," she adds.
"When I told him about the miscarriage, he joked about it. After that, I just wanted to get my money back. But he just kept making excuses. He would say he had to pay salaries to his employees. He said he had dengue, then cancer. I found it a bit strange and asked him to send medical reports. He never did. I then started to inquire about him," Anu explains, "Once I found out about his marriage with Parvathi and Mamata, I decided to go to the police."
"I was determined to get my money back. I started to dig deeper and filed a complaint with the police in December 2018. Once he found out that I was finding out the truth, he returned my money in a few hurried installments," says Anu.
Anu says that when she filed a complaint with the police, they called him on his phone. He denied her allegations and said he was in Singapore on a business trip. The police then traced the call to Khammam. "He would drive around in an Audi or a BMW. All the money he had borrowed from people, he would use for showing off a false social status," alleges Anu.
According to Vishakhapatnam III Town CI Appala Naidu, the police finally arrested him in March under charges that include sexual assault, criminal intimidation, and cheating and dishonestly inducing delivery of property. "Jawahar is currently in the Vishakhapatnam Central Jail under a non-bailable case. An investigation is being carried out on Anu's complaint," says Appala Naidu.
Women demand justice
Anu says that although Jawahar is now in jail and the police are investigating her case, she wants justice for all the other people, especially women, whom Jawahar has harassed and cheated.
"When I spoke to Mamata, I couldn't believe what she and all the other women she knew had to go through because of him. I contacted four other women who had suffered because of him. Some of these women know of many others like us. Some of them, like Swati, could not believe the truth until I sent evidence I had gathered in the form of screenshots and FIRs. He has harassed and cheated many women emotionally, physically, sexually, and financially. He has even recorded intimate videos and images with many of them. Most of them have not recovered their financial losses. The emotional damage cannot be repaired. I do not want him to get away with his crimes, and to ever be able to repeat them with anyone ever again," alleges Anu.
प्रदेश में ऑरेंज-ग्रीन जोन में शुरू होगी इंडस्ट्री, रेड में भी चलाने के लिए केंद्र को लिखा
 केंद्र सरकार की ओर से 20 अप्रैल के बाद लॉकडाउन में दी जाने वाली छूट के लिए राज्य सरकार सीनियर अफसरों के साथ लगातार मंथन कर रही है कि कहां क्या छूट दी जाए। माना जा रहा है कि सरकार ने ग्रीन व ऑरेंज के साथ रेड जोन में भी इंडस्ट्री को शुरू करने के लिए हरी झंडी देने का मन बना लिया है। हालांकि कंटेनमेंट और बफर जोन में कोई गतिविधि नहीं शुरू की जाएगी। राज्य में 282 कंटेनमेंट-बफर जोन हैं। रेड जोन में शामिल गुड़गांव, नूंह, पलवल और फरीदाबाद में ही 214 कंटेनमेंट जोन हैं। सरकार की ओर से रेड जोन में भी इंडस्ट्री शुरू करने के लिए केंद्र को लिखा गया है।
राज्य में कोरोना से ठीक होने वालों का औसत 31% 
राज्य के लिए राहत की बात यह है कि यहां कुछ ही इलाकों में कोरोना पॉजिटिव केस मिल रहे हैं, जबकि ठीक होने वालों का औसत 31% है। तीन जिलों में कोरोना का अब तक कोई केस सामने नहीं आया, जबकि 7 जिले कोरोनामुक्त हो चुके हैं। ऐसे में सरकार केंद्र की गाइड लाइन के अनुसार सभी जिलों को लेकर प्लानिंग कर रही है। डिप्टी सीएम दुष्यंत चौटाला ने कहा कि ऑरेंज और ग्रीन जोन में इंडस्ट्री को शुरू किया जाएगा।
रेड जोन में शामिल गुड़गांव और फरीदाबाद में ही सबसे ज्यादा इंडस्ट्री
साथ ही रेड जोन के लिए भी केंद्र को लिखा गया है। रेड जोन में शामिल गुड़गांव और फरीदाबाद में ही सबसे ज्यादा इंडस्ट्री हैं। इसलिए रेड जोन में भी कुछ छूट देने की तैयारी में है। राज्य में छूट जिला स्तरीय कमेटियों की सिफारिश पर दी जाएगी। वहीं, पहले देखेंगी कि इंडस्ट्री में कोरोना से बचाव की सभी व्यवस्था है या नहीं। कमेटियां अपनी रिपोर्ट राज्य स्तरीय कमेटी को भेजेंगी, जहां से इसकी अप्रूवल मिलेगी। हालांकि बड़ी कंपनियों को छूट देने के लिए राज्य स्तरीय कमेटी ही फैसला करेगी।
आम लोगों के एक दर्जन से अधिक काम होंगे शुरू 
तहसीलों में शुरू हो सकेंगी रजिस्ट्रियां, एक दिन में 30
रजिस्ट्रियां शुरू होंगी। राजस्व रिकॉर्ड एवं पंजीकरण डीडी की प्रतियां दी मिलेंगी। म्यूटेशन होगा।
शपथ पत्रों का सत्यापन होगा। एससी और बीसी के प्रमाण पत्र बनाए जाएंगे। इनके लिए ई-अपाॅइंटमेंट दी जाएगी।
लॉकडाउन में ई-अपाॅइंटमेंट की अधिकतम सीमा 30 रहेगी।
इसमें से 50% ई-अपाॅइंटमेंट  ऑनलाइन व 50% तहसील एवं उप तहसील कार्यालयों द्वारा दी जाएंगी। पहले दी गई अपाॅइंटमेंट को रद्द किया जाएगा।
स्टेशनरी की दुकानें खुल सकती हैं
विद्यार्थियों को पुस्तक मिले, इसके लिए पुस्तकों या स्टेशनरी की दुकानें खोली जा सकती हैं।
विद्यार्थियों तक पुस्तकें पहुंचाने के लिए संभावना तलाशी जाएगी।
बिल्डिंग कंस्ट्रक्शन शुरू होगा
बिल्डिंग कंस्ट्रक्शन काम 20 के बाद शुरू किया जाएगा।
माइनिंग और ईंट भट्‌ठे पर काम शुरू होगा।
शुरू होगी ओपीडी, फोन पर ही मिलेगा टोकन नंबर
प्राइवेट अस्पतालों में शुरू हुई ओपीडी को लेकर हरियाणा मेडिकल काउंसिल की ओर से दिशा-निर्देश जारी किए गए हैं। जिसके अनुसार इन अस्पतालों में सुबह नौ से दोपहर एक बजे तक रोगियों की जांच होगी। इस दौरान लैब भी खुली रहेंगी।
जांच कराने वाले मरीजों को पहले फोन पर अस्पताल से अपने टोकन नंबर लेने पड़ेंगे, ताकि अस्पताल में भीड़ न लगे और सोशल डिस्टेसिंग का पूरा पालन हो सके।
अस्पतालों में आपातकालीन सेवाएं 24 घंटे जारी रहेंगी।
अस्पताल मैनेजमेंट की ओर से अस्पताल भवन के गेट पर मरीजों को मुफ्त मास्क दिए जाएं और उन्हें सैनिटाइज करने की व्यवस्था करें।
यदि किसी में कोरोना के लक्षण दिखें तो सूचना स्वास्थ्य विभाग को दी जाए।
स्वास्थ्य मंत्री अनिल विज ने भी प्राइवेट अस्पताल के डॉक्टरों से ओपीडी शुरू करने की अपील की थी। कहा था कि सरकारी अस्पतालों में भी ओपीडी शुरू होगी।
उद्योगों के लिए ये रहेंगे नियम
जिला स्तरीय समितियों का गठन होगा, जो 'पहले आओ, पहले पाओ' के आधार पर पास जारी करेंगी। आवश्यक सेवाएं से जुड़े लोगों को कोरोना से बचाने के लिए उनकी जांच होगी।
कोई श्रमिक एक स्थान से दूसरे स्थान पर कार्य करने जा रहा हो तो उसकी मेडिकल जांच होगी। कार्य-स्थल पर या उसके आप-पास ही श्रमिकों के सब-कैंप बनाए जा सकते हैं।
उद्योग विभाग हेल्पलाइन स्थापित की जाएगी। जहां उद्योगपति कॉल कर सकते हैं और पास बनवाने व अन्य प्रबंधों के बारे में जानकारी ले सकेंगे।
उपायुक्त निर्णय लेंगे कि कोई प्रतिष्ठान खुलेगा या नहीं। जिलों में औद्योगिक प्रक्रियाओं पर नजर रखने के लिए उद्योग विभाग के सचिव की देखरेख में मुख्यालय पर एक कमेटी बनाई जाएगी।
कंटेनमेंट जोन में आवश्यक वस्तुओं को बनाने वाले उद्योगों के लिए एक 'त्रिकोणीय विशेष पास' और गैर-कंटेनमेंट जोन के लिए 'आयताकार साधारण पास' जारी किया जाएगा।
उद्योगों को एक चरणबद्ध तरीके से खोला जाएगा, जिसमें स्वच्छता, मास्क का उपयोग और सोशल-डिस्टेंसिंग से संबंधित अनिवार्य शर्तें पूरी करनी होंगी।
किस जिले में बने कितने कंटेनमेंट-बफर जोन
सबसे ज्यादा कंटेनमेंट और बफर जोन नूंह में 140 बनाए गए हैं। जबकि पलवल में 52, सोनीपत में 3, करनाल में 3, फरीदाबाद 13, भिवानी में 2, चरखी दादरी में 7, गुड़गांव में 9, जींद में 7, फतेहाबाद में 2, पानीपत में 2, कैथल और झज्जर में एक-एक, पंचकूला में 23, सिरसा में 5, हिसार में एक, यमुनानगर में 4 और कुरुक्षेत्र में 7 जोन कंटेंनमेंट और बफर जोन हैं।
पंजाब: लुधियाना में कानूनगो की मौत, जालंधर में 1 साल के बच्चे समेत 7 लोग पॉजिटिव
जालंधर/ लुधियाना | पंजाब में काेराेना ने रफ्तार पकड़ ली है। शुक्रवार को लगातार दूसरे दिन कोरोना से व्यक्ति की मौत हो गई। लुधियाना में पायल निवासी कानूनगो गुरमेल सिंह (58) ने अस्पताल में हार्ट अटैक के बाद दम तोड़ दिया। उन्हें 14 अप्रैल को भर्ती कराया था। वीरवार को रिपार्ट पॉजिटिव आने के 24 घंटे के भीतर उनकी मौत हो गई। अब तक 15 लोग दम तोड़ चुके हैं। शुक्रवार को 16 नए केस आए। इनमें जालंधर से 7, पटियाला और लुधियाना से 4-4 व फिरोजपुर से एक केस आया। आंकड़ा अब 215 हो गया है। पिछले 17 दिनों यानी 1 अप्रैल के बाद सूबे में 11 की मौत और 176 पॉजिटिव हो चुके हैं।
8 नए पॉजिटिव केस मिले, 18 ठीक होकर घर लौटे
प्रदेश में लगातार कोरोनावायरस के नए केस मिल रहे हैं, लेकिन अब मरीजों के ठीक होने का औसत नए केसों के मुकाबले बेहतर हो रहा है। शुक्रवार को नंूह में छह और पंचकूला में दो मरीज मिले, जबकि 18 मरीज राज्य में ठीक होकर घर लौटे हैं। पलवल में 7, नूंह में 3, फरीदाबाद, करनाल, सिरसा में दो-दो और चरखी दादरी और जींद में एक-एक मरीज ठीक हुआ है। राहत की बात यह है कि हरियाणा 22 में से तीन जिलों में अब तक कोरोना को रोकने में जहां सफल रहा है, वहीं अब छह जिले ऐसे हैं, जहां कोरोनावायरस पहुंचने के बावजूद अब वहां कोई संक्रमित नहीं है।
रोहतक में एक मरीज की जान भी गई
इन जिलों में यमुनानगर, सिरसा, फतेहाबाद, चरखी दादरी, भिवानी और रोहतक शामिल हैं। रोहतक में एक मरीज की जान भी गई है। बाकी सभी जिलों में कोरोना की जंग मरीजों ने जीती है। राज्य में कोरोना संक्रमित लोगों की संख्या 212 तक पहुंच गई है। जबकि 72 लोग ठीक होकर घर लौटे हैं। इसके अतिरिक्त गुड़गांव में लाए गए इटली के 14 मरीज भी ठीक हुए हैं। राज्य में जो 212 मरीज मिले हैं, इनमें 116 से ज्यादा जमाती हैं। हरियाणा के लिए राहत की बात यह भी है कि प्रदेश में करीब 50 फीसदी लोगों ने क्वारेंटाइन का समय पूरा कर लिया है। प्रदेश में 28854 लोगों को अब तक क्वारेंटाइन किया गया। इनमें से 14030 लोगों का क्वारेंटाइन का समय पूरा हो चुका है। राज्य में 1408 मरीजों की रिपोर्ट का अब भी इंतजार है।
683 रिपोर्ट आई निगेटिव
राज्य में पिछले 24 घंटे में 683 लोगों की रिपोर्ट निगेटिव आई है, जबकि 789 ने सर्विलांस का पीरियड पूरा कर लिया। पिछले 24 घंटे में ही 380 लोगों को और सर्विलांस पर लिया गया है। स्वास्थ्य विभाग की टीम ने 820 नए सैंपल लिए हैं।
 पीजीआई में रोज 1000 की जांच होगी
स्वास्थ्य विभाग के एसीएस राजीव अरोड़ा ने बताया कि रोज 180 सैंपल की क्षमता वाला पीजीआईएमएस रोहतक 500 सैंपल की जांच करने में सक्षम है। जल्द इसकी क्षमता एक हजार होगी।
10,000 रैपिड टेस्टिंग किट शीघ्र ही मिलने की उम्मीद है। इनका उपयोग गुड़गांव, फरीदाबाद, पलवल, नूंह व पंचकुला के हॉटस्पॉट क्षेत्र में होगा।
HERE IS HOW COVID-19 DESTROYS THE LUNGS
WASHINGTON:Researchers in the US have used virtual reality (VR) for the first time to reveal how coronavirus attacks the lungs and kills people.
Such is the ferocity with which coronavirus can target the lungs, even otherwise healthy people can fall seriously ill – and could die.
The images, from George Washington University Hospital in Washington DC paint a stark picture of the potential impact of the COVID-19 disease, which can be so serious that even patients who survive may be left with lifelong breathing difficulties.
In these images, which were recreated from the university's first COVID-19 patient in mid-March, the green areas show where the virus has damaged tissue in the lungs.
"There is such a stark contrast between the virus-infected abnormal lung and the more healthy, adjacent lung tissue," explains Dr Keith Mortman, chief of thoracic surgery at GWHU.
"The damage that we're seeing is not isolated to any one part of the lung.
"This is severe damage to both lungs diffusely."
Such damage could come in the form of an illness such as pneumonia or acute respiratory distress syndrome (ARDS), which stops oxygen from reaching vital organs.
Normally oxygen would enter down the windpipe and head into the lungs, filling up air sacs that then enter red blood cells, which in turn circulate around the heart and the body.
ARDS would stop the oxygen before it gets to the lungs, starting a domino effect for the rest of the body.
GHWU has been using its so-called Surgical Theater VR technology since 2016 – it has previously been used for surgical planning and to educate patients.
The COVID-19 patient – a man in his late 50s – had mild symptoms (fever, cough, shortness of breath) to start with, but his condition deteriorated and he needed to be hospitalised and placed on a ventilator.
When his condition escalated further, he was transferred to GWUH for more intensive treatment called ECMO, which stands for extracorporeal membrane oxygeneration.
It sees blood removed from the body, infused with oxygen, and then returned to the body.
Speaking on GWHU's coronavirus podcast, Dr Mortman said the damage shown in the images suggests COVID-19 could have long-lasting effects on its most critical victims.
He said: "It starts off as a viral infection, but you can see that it becomes severe inflammation in the lung, and when it does not subside it becomes scarring, creating long term damage.
"It could really impact somebody's ability to breathe in the long term."
Dr Mortman said that while the majority of people who get infected will recover well from minor symptoms or have no symptoms whatsoever, around 20% will develop more severe problems.
Hospital admission, intensive care treatment and ventilation could all follow.
"People who so far have not been heeding the warning of public health professionals can see these images and the destruction that's being caused in the lungs, and why these patient's lungs are failing to the point of needing a mechanical ventilator," he said.
"Hopefully the public can see these images and start to understand why this situation is so serious and how this virus really is not discriminating among various people."
Not Hospitals, Home Treatments Can Be Key To Beating Coronavirus Spread
Health care systems across the globe are struggling to cope up with the wave of COVID-19 patients caused by the Coronavirus pandemic. No other country has seen the devastation caused in the wake of the Coronavirus disease as much as Italy.
Learning from the experience, doctors in the country believe that the long established health care system has failed in the situation and needs a drastic revamp, one where patients are treated at home instead of hospitals.
Almost a dozen physicians in Italy have appealed to their counterparts in other countries to take the health care to the communities instead of limiting the treatment to established hospitals. The suggestion stems from a study published by Mirco Nacoti, Luca Longhi, and their colleagues at Papa Giovanni XXIII Hospital in Bergamo, Italy.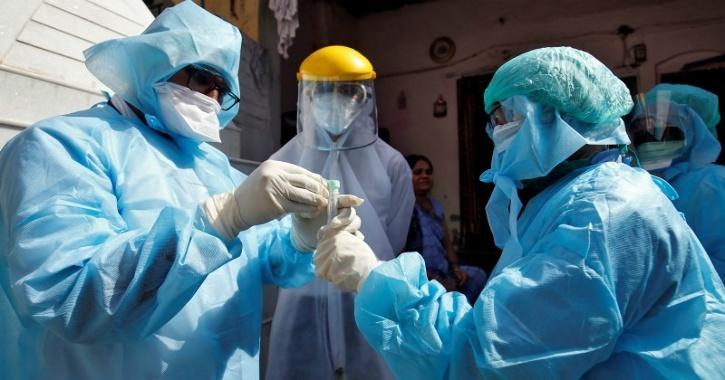 REUTERS
The Key Learnings
The physicians urge their counterparts in the US to learn from Italy's condition and adapt an invariably different approach to treating patients with Coronavirus. They suggest the medical forces in the US to decentralise the health care system needs and focus on community interventions instead.
That might mean a home centred care for Coronavirus patients i.e. something like doctor house calls. The practice can possibly reduce the community spread of the disease by reducing the exposure of the COVID-19 patient to the outside world.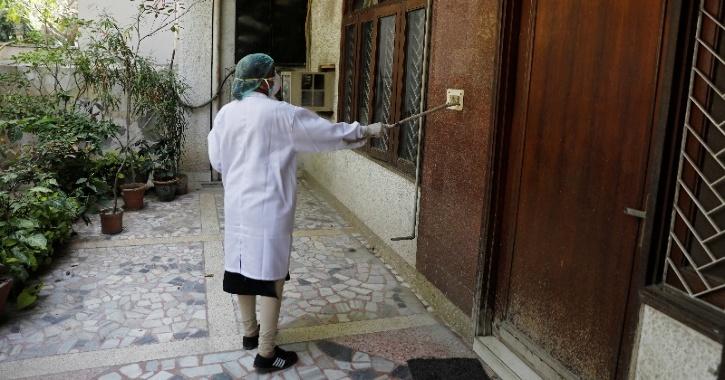 (REPRESENTATIVE IMAGE: REUTERS)
Interestingly, doctors mention that the treatment of COVID-19 at home is very much possible as no special medical equipment is required in most of the cases. Optimum nutrition through diet, steady breathing and Oxygen provision in case the patient has breathing difficulties is all that is required for most of the cases.
In bringing these remedial measures to the patient, a whole lot of chances of transmission of the disease can be avoided. In addition, such patients will not burden the already overburdened hospitals any further.
For patients that need more intensive care, dedicated Coronavirus medical centers should be used to deliver care.
The paper provides a thorough insight on the ground reality and how a key aspect in the equation can be modified to our benefit. With COVID-19 dedicated centres being set up in various hotspots around the globe, the idea might already have been brought to practice and should yield its results soon.
The Monumental Task
A humongous challenge for the health care officials at this point is to manage the available medical resources optimally to save as much lives as possible. Doctors have had to choose between patients to save at hospitals, citing limited number of critical life saving equipment like ventilators.
A similar condition is observed at the Papa Giovanni XXIII Hospital, a new state-of-the-art facility which is staggered under the COVID-19 caseload. "Our own hospital is highly contaminated, and we are far beyond the tipping point: 300 beds out of 900 are occupied by COVID-19 patients. Fully 70% of ICU beds in our hospital are reserved for critically ill COVID-19 patients with a reasonable chance to survive," the paper written by the team of physicians mentions.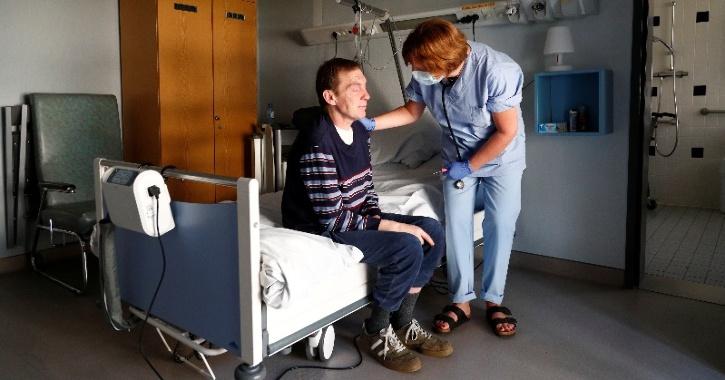 (REPRESENTATIVE IMAGE: REUTERS)
It further adds, "the situation here is dismal as we operate well below our normal standard of care. Wait times for an intensive care bed are hours long. Older patients are not being resuscitated and die alone without appropriate palliative care, while the family is notified over the phone, often by a well-intentioned, exhausted, and emotionally depleted physician with no prior contact."
With the overburdened medical resources, even regular medical services like pregnancy care and child delivery have been affected like never before as hospitals near collapse. The paper paints a grim picture of the reality in Italy.
Another big challenge is that the novel Coronavirus disease might be spreading in hospitals from patient to patient. Reports of the disease being spread among the occupants of a hospital are coming to light and in such a case, hospitals can be considered as a hotspot and a possible source of transmission to the healthy, in the worst-case, to the health workers.