Labour unions' call for Bharat bundh sees mixed response from Karnataka
Bengaluru: Several organisations across the country have called for a nation-wide strike on Wednesday, January 8, condemning the Central Government's 'anti-labour' policies.
According to the reports, around 10 organizations have already expressed their support for the pro'test, placing 14 demands and saying that they will take a final call on the pro'test once they meet the Ministry of Labour and Employment, Government of India.
Interestingly, several organizations from Karnataka have backed out of the pr'otest as the reports claim that they have no clue about the reason behind the pro'test. The Karnataka Rakshana Vedike has also not gone in support of the pro'test. Similarly, petrol station and hotel owners have decided not to support the prote'st.
Clarifying about the same, the Hotel Owners Association told the media that it will support the pro'test indirectly, and the Bengaluru Petroleum Dealers Association president Balaji has said that the association will not lend any support.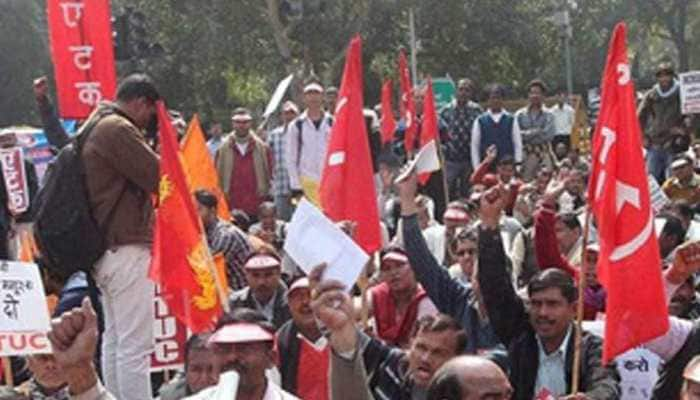 However, the State Travels Association has decided to support the 'Bharath Bundh'.
Meanwhile, the decision whether the schools and colleges should be given a holiday on the bundh day, will be decided on Tuesday.